Face to Face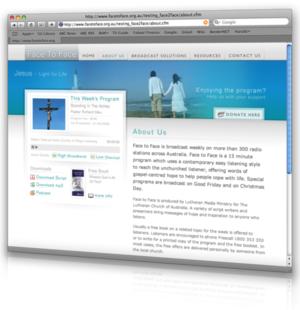 The Face to Face radio program is broadcast weekly from over 300 radio stations across Australia and New Zealand.
Produced by Lutheran Media Ministry of the Lutheran Church of Australian, Face to Face has brought the Gospel over airwaves to millions of Australians for more the 55 years, at one stage broadcasting from over 1,200 stations.
Check the current broadcast schedule, find a station near you or tune in online by following this link to the Face to Face website.
Face to Face is currently broadcast on the Vision Radio Network on Sunday's at 6 am and now also across the Tablelands on 92.3 FM on Sunday's at 3 pm.
This Week on Messages of Hope (from Sunday 21-05-2017)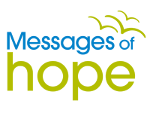 Family Violence
"I fled the home one morning after a violent incident. I was stunned at myself, I'm a victim of domestic abuse! The shame bubble that closed me in was enormous." No-one is immune from the threat of domestic and family violence. We're shocked by the intensity of it and feel helpless when confronted by it. Join Richard Fox from Messages of Hope this week, in search of hope in the face of such a widespread and destructive problem.
You can hear Messages of Hope this Sunday at 11 am, Monday at 8 pm and Tuesday at 2 am across the Tablelands on 92.3 FM and ONLINE – your Christian Community radio station, broadcasting live from Mareeba.
Messages of Hope is also available online at www.facetoface.org.au