Face to Face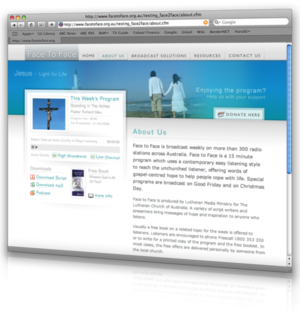 The Face to Face radio program is broadcast weekly from over 300 radio stations across Australia and New Zealand.
Produced by Lutheran Media Ministry of the Lutheran Church of Australian, Face to Face has brought the Gospel over airwaves to millions of Australians for more the 55 years, at one stage broadcasting from over 1,200 stations.
Check the current broadcast schedule, find a station near you or tune in online by following this link to the Face to Face website.
Face to Face is currently broadcast on the Vision Radio Network on Sunday's at 6 am and now also across the Tablelands on 92.3 FM on Sunday's at 3 pm.
This Week on Messages of Hope (from Sunday 20-08-2023)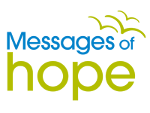 I Remember When
"Have you ever heard someone say, "I remember when...?" I remember standing by my grandpa while he drove the tractor on the farm. Whenever he'd tell me stories from the past he'd start with "I remember when." Years later his memories started to fade and I felt the relationship fading away too." Join Richard Fox from Messages of Hope this week as he talks about memories, and how to cope when they start to fade.
You can hear Messages of Hope this Sunday at 11 am, Monday at 8 pm and Tuesday at 2 am across the Tablelands on 92.3 FM and ONLINE – your Christian Community radio station, broadcasting live from Mareeba.
Messages of Hope is also available online at www.messagesofhope.org.au