Face to Face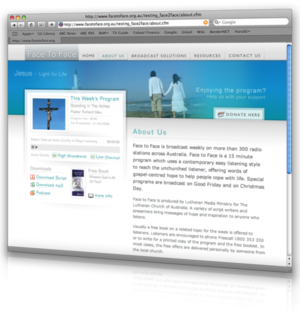 The Face to Face radio program is broadcast weekly from over 300 radio stations across Australia and New Zealand.
Produced by Lutheran Media Ministry of the Lutheran Church of Australian, Face to Face has brought the Gospel over airwaves to millions of Australians for more the 55 years, at one stage broadcasting from over 1,200 stations.
Check the current broadcast schedule, find a station near you or tune in online by following this link to the Face to Face website.
Face to Face is currently broadcast on the Vision Radio Network on Sunday's at 6 am and now also across the Tablelands on 92.3 FM on Sunday's at 3 pm.
This Week on Messages of Hope (from Sunday 20-09-2020)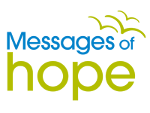 Surviving Lockdown
"With all the mental health issues that are coming up for people at this time and that sort of low level depression that everyone I think is experiencing. There's such a sense of helplessness and frustration. you know, well We tried this last time, it doesn't seem to have worked. Is this going to work this time?" Join Celia Fielke from Messages of Hope this week, talking with Sue who manages the spiritual care team for a hospital in Melbourne. Where do we find hope when there is so much uncertainty and separation from our loved ones?
You can hear Messages of Hope this Sunday at 11 am, Monday at 8 pm and Tuesday at 2 am across the Tablelands on 92.3 FM and ONLINE – your Christian Community radio station, broadcasting live from Mareeba.
Messages of Hope is also available online at www.messagesofhope.org.au