Lutheran Laypeople's League - Interest Rate Change
In these uncertain economic times, we are blessed to have the financial services of the Lutheran Laypeople's League (LLL) who provide funding to many major projects across the LCA. Excellent banking facilities are provided for members and these include a savings account that provides very good access, a competitive interest rate, and no fees. Even this institution of the Church is not immune from the wider economic situation and the interest rate paid on daily balances is being reduced to 4.25% with effect 1st June 2009. 
Please contact Pastor Mathew or Rod Krenske (Ph: 07 4051 6386) for more information about opening a LLL Deposit Account. 
Read the Notice to LLL Depositors regarding the interest rate change here
Confirmation Sunday
On Sunday 10th May David Kolfen, Lee Kolfen, and Ryan Knopke publicly confessed the faith that was given to them on the day they were baptised. Their course of study brought together God's Word, Luther's Small Catechism and the Liturgy of the Divine Service. Please pray for these young people as they continue to grow in faith and as they live out this faith in service to others.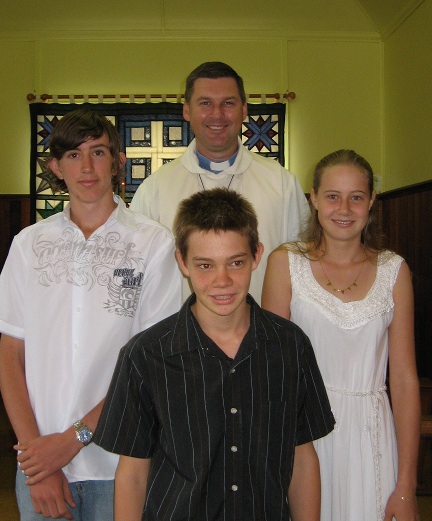 No Bull – Synod Newsletter
The theme for District Synod this year was "Forgiven & Forgiving" and this followed on from Pastors' Conference where three days were spent working through the material presented by "Ambassadors of Reconciliation." This was both inspiring and a timely reminder to trust in God to work through the means of grace he has blessed his church with – His Word and the sacraments of Holy Baptism and the Lord's Supper.
For a copy of the Synod newsletter summary, please click here
Twilight Concert – Trinity – Tuesday Night – Be There!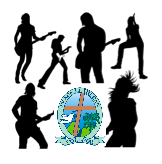 Trinity Lutheran Church presents the midyear Twilight Concert of Peace Lutheran College. Talented music students from the college will be performing throughout the evening including the Peace ConneXion rock band, Christal Voices choir, and Rock Eisteddford items. 
When: Tuesday 23rd June 2009 starting at 7 pm
Where: 472 Severin Street, Manunda QLD 4880
Click here for map and directions
Entry is free but gold coin donations will assist the college "Books for Bikes" fundraiser. A light supper follows the concert. 
Not to be missed!
Watoto – Concert of Hope 2009
Enjoy an evening of music and dance with the Watoto Children's Choir from Kampala Uganda, performing to native African rhythms, contemporary gospel music and ethnic dance.
When: Sunday 28th June 2009 starting at 5:30 pm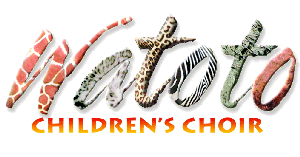 Where: Centenary Lakes Community Church
Cnr of Greenslopes & MacNamara Streets
Edge Hill, QLD 4870
Click here for map and directions 
"The choir performs to present Watoto's vision and to give audiences the opportunity to respond to Africa's HIV/AIDS and war crisis. Through their music the choir share their unique stories and express their new found hope. The children's energy and sincerity continue to inspire audiences all around the world."
For other Australian and international tour dates, please check Watoto's website here. Other North Queensland performances are scheduled for Charters Towers (25 June), Innisfail (26 June), Mareeba (27 June), Cairns (28 June) and Townsville (30 June) before continuing to south-east Queensland, New South Wales and Victoria.
The Voyage that Shook the World
One man, one voyage, one book ignited a controversy that still rages today.
Commemorating 200 years since the birth of naturalist Charles Darwin and 150 years since the publication of his book,
On the Origin of Species
,
The Voyage that Shook the World
retraces Darwin's historical journey on the HMS Beagle to the Galápagos Islands and South America in a thought-provoking one hour documentary by Fathom Media (subsidiary of 
Creation Ministries International
). 
When:
Sunday, 26th July 2009 at 2:00 pm and 3:15 pm
Where:
BCC Grafton Street Cinemas
Click 
here
 for map and directions
Admission:
Tickets $12.50 per person from Christian Bookworld and at the door if not sold out
"Darwin's theory of evolution profoundly changed the way humankind views its place in the world. Yet, despite its overwhelming acceptance by most of the scientific community, surveys constantly indicate large percentages of the population in Western countries have doubts about it. With the benefit of hindsight and the incredible breadth of scientific knowledge now available, how valid are Darwin's ideas today? And what drove his thinking?" Find out this Sunday at the BCC Grafton Street Cinemas, Cairns.
For other Australian and international cinema screenings, please check the movie's website 
here
. Other Queensland screenings are scheduled for Redcliffe, Bulimba, Indooroopilly, Surfers Paradise, Maroochydore, Babinda, Bowen and Townsville.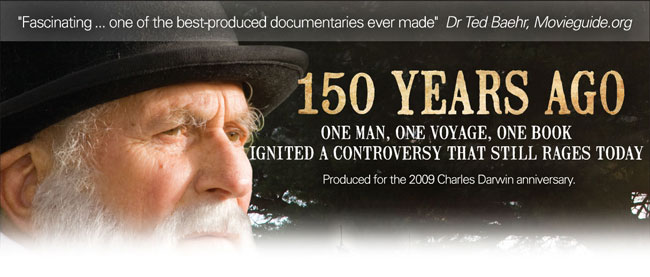 Pekka Simojoki – Trinity – Next Sunday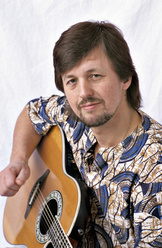 Renowned Finnish musician Pekka Simojoki from Kangasala (near Tampere in Finland) is touring Australia with his daughter Henna (22) and after concerts in Sydney and Brisbane is visiting Cairns this week. Pekka and Henna will be involved in our Trinity contemporary worship service next Sunday at 10 am to share their music and stories with us. Please come along, enjoy their music, and make them feel welcome over a cuppa after our service. 
When: Sunday 2nd August 2009 at 10 am
Where: Trinity Lutheran Church
Having composed over 600 songs and recorded more than 40 albums with his various bands and choirs, Pekka Simojoki is presently one of the most productive Finnish Christian artists. From traditional style hymns to contemporary Christian music and Christian rock music he is known for numeral contemporary masses, musicals, bands, and a huge number of popular and beloved songs. A professional musician; a Master of Theology; and a husband and father of four children – meet Pekka and Henna at our service this Sunday. 
RISE - Youth Alive FNQ 2009
New Empire band / Cairns Youth Alive band / DJ / Skate Park / Heaps of Giveaways / Guest Speaker: Cameron Bennett (QLD Youth Alive Director) / Download flyer here.
When: Friday 14th August 2009 @ 7 pm
Where: Freshwater Christian College
Click here for map and directions
Cost: $15 @ The Door or $10 B4 10/08/09
Peace Sunday '09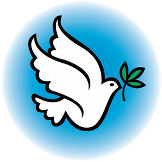 Coming this Sunday, Trinity Lutheran Church is hosting Peace Sunday '09 – a special Sunday celebration worship service with music and dance featuring the Peace Rock Band, Stage 2 Choir and liturgical dance by students from Peace Lutheran College.
When: Sunday 30th August 2009 starting at 9 am
Where: 472 Severin Street, Manunda QLD 4880
Click here for map and directions
Unite '09 - Free Concert - Cairns Esplanade
The Cairns Christian Ministers Network in co-operation with the Christian Churches of Cairns, present an evening of dance, contemporary worship, artistic expressions and prayer for the blessing of Cairns.
When: Saturday 12th September 2009 @ 7:30 pm

Where: Fogarty Park Sound Shell, Cairns Esplanade

Click here for map and directions
Cost: FREE
Unite '09 featuring the Shakinah dance crew, the DOGS drummers, Jodee Kingsley, Emma Andrews and the Unite worship band / Download flyer here / View YouTube promo here.